Alspaugh Outdoor Kitchen: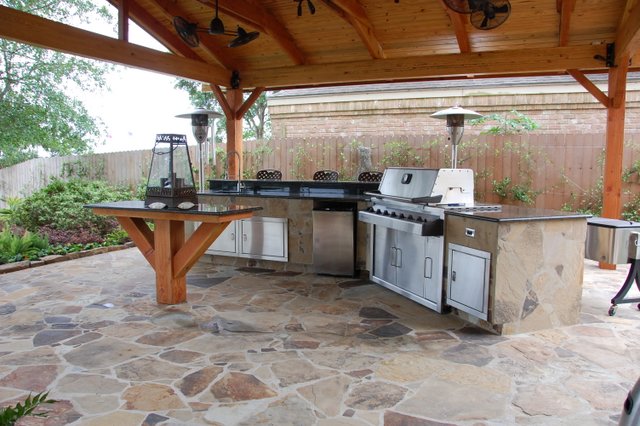 When it was time to build an Outdoor Kitchen, there was only one company we considered calling! ~Rick & Dorthy Alspaugh (owner of Ace Hardware)
Becker New Pool:
Great experience! Amazing pe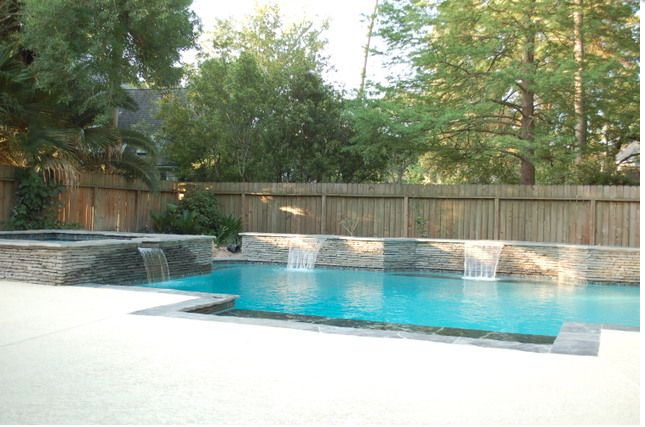 ople. Fabulous pool! Only regret…that we didn't call EastexPools years ago! ~Katy
Sharpe Remodel: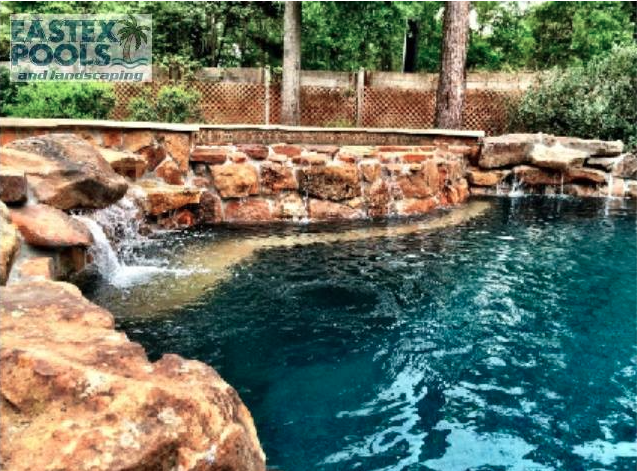 When looking for a pool company we truly went with a gut feeling… After meeting a few companies the Eastex team was clearly the best choice. They were extremely knowledgeable and willing to work with our ideas to complete the pool of our dreams. They were always available for questions and guidance for what process was next… I always felt as if I was their only customer in the busiest time of year. With the pool done to my fullest expectation, clean site (always), and fast work aside. The Kenny family and crew are just outstanding people to work with… The customer attention and detail was a 10 out of 10! Thanks you guys! We look forward to many years of enjoyment and happy to know you guys are always there to help us out. ~The Sharpe Family
Harris New Pool: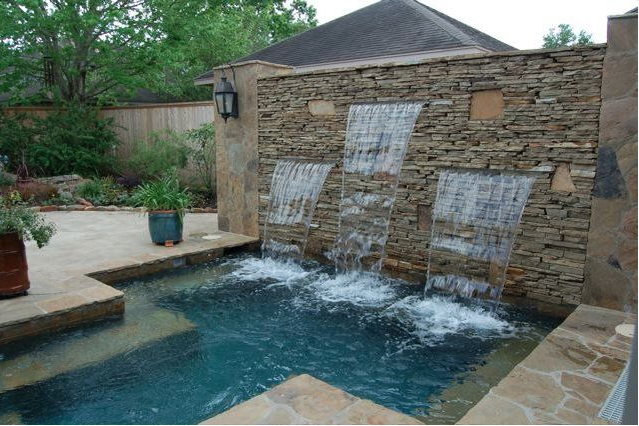 We love to watch our friends faces when they walk in our backyard. Thank you Eastex! ~Tim & Lisa
Snyder New Pool: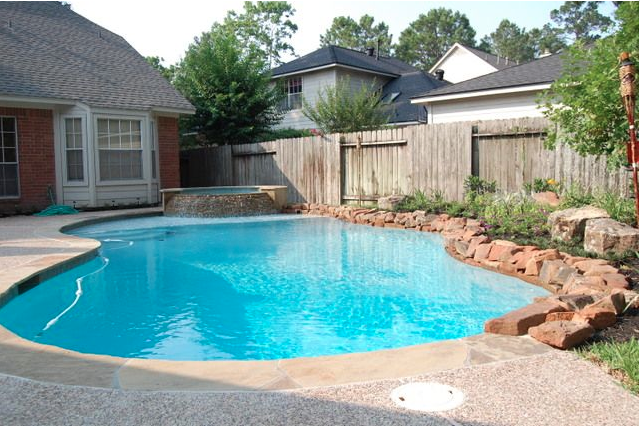 I was very careful about deciding who I could trust with a project as big as a new pool. No one else compared with Eastex in terms of quality work and customer care! ~Theresa
Gonzales New Pool: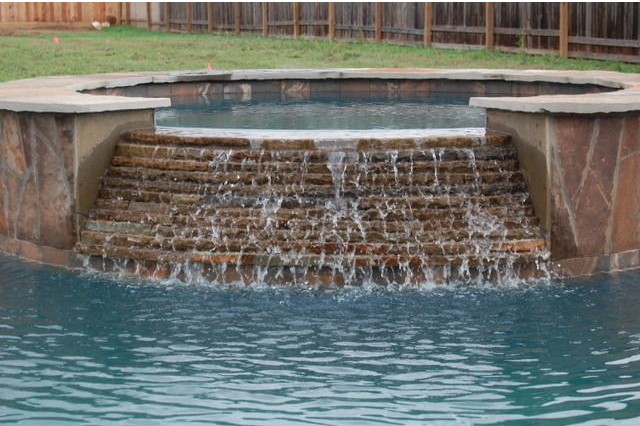 Everyone loves our pool. Eastex knew exactly what we wanted. They were such a pleasure to work with . They made our pool experience wonderful with no stress or problems.
~Jeremy & Cindy
Hernandez Remodel: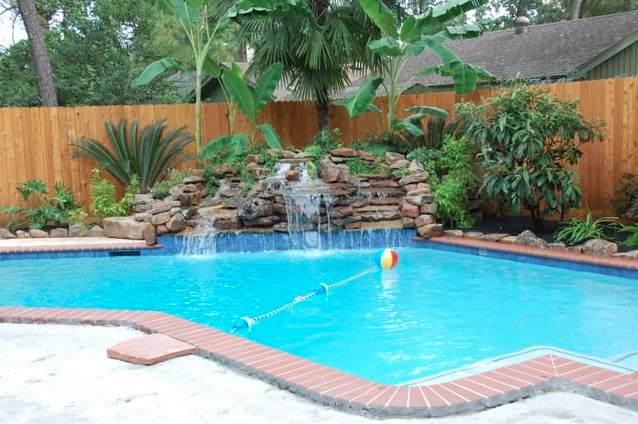 We brought Bill in to update and remodel our pool to include a waterfall. Bill's design exceeded our expectations. ~Pete & Linda Hernandez
Kerr Remodel: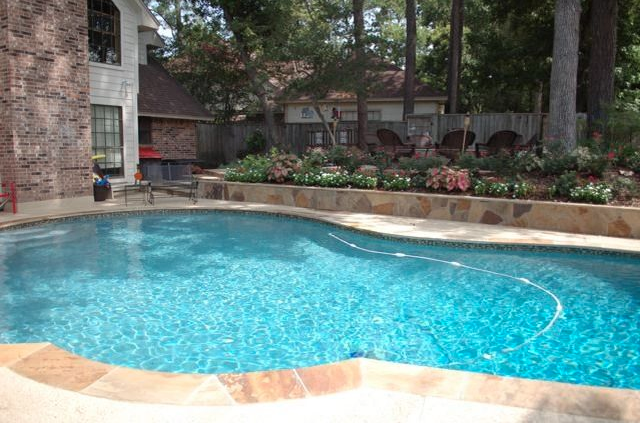 With only two weeks to work, Bill and his team worked a miracle in my backyard so that the 27 members of my family that came for Thanksgiving enjoyed the pool and the fire pit all weekend. The kids swam and made smores. My backyard is now called Julia's paradise. We also love Felice, our new pool girl, who cares for our pool like it was hers. Thank you Eastex Pools!
~Kerr
Shope Remodel: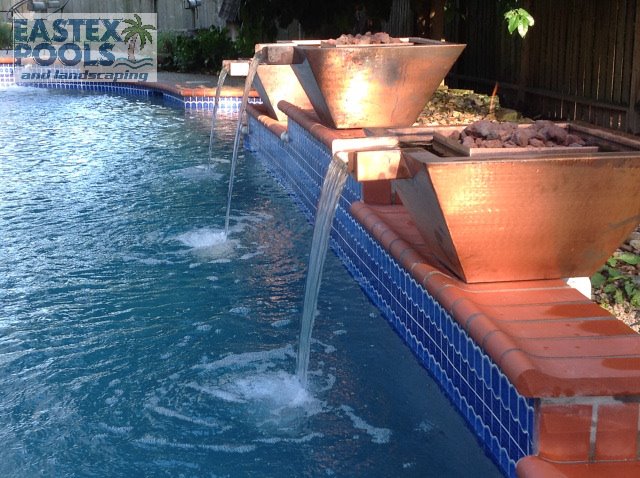 Our pool is better than new thanks to a makeover by Eastex!
Thanks Felice, Bill, Gant, and the entire Eastex Crew!
~The Shope Family
Butler Remodel: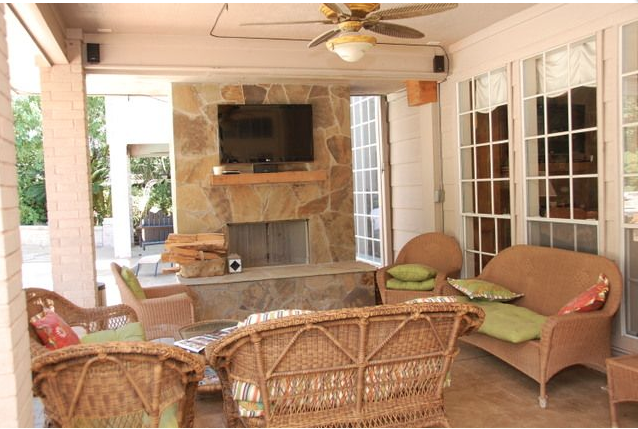 You did a great job on our backyard with amazing customer service. ~Thanks so much! Kevin & Teri Butler
Adams Remodel:
I wish it was just the "entire family" that was at the house. People are already asking to book the back yard for their senior pictures, prom, etc. We've even had a few people that we barely know ask if they can have their kids birthday party at our house.
I think the best compliment we've received is when Susan posted the pictures on Facebook, people were saying "that is beautiful…what resort is that picture from?"
Very proud of the end result and I really appreciate you being patient with us through the process.
Baisden New Pool:
We would definitely recommend Eastex for any and all of your pool needs. They were straightforward in all dealings with us and could not have been more patient or helpful. ~Barry & Leslie
Harrell New Pool:
"Just call Bill" is a phrase that is often used at our house. We have used Eastex since 1999 and consider his entire staff our friends. ~Bill & Alice
Chamberlan New Pool:
Our pool building experience was very well organized & hassle-free. Eastex does a great job in managing the whole process. Thanks – we love our pool! ~The Chamberlan Family