Bill Kenny: Owner, Operator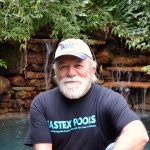 Our slogan "We Build Backyards & Relationships That Last A Lifetime" is the reason Bill Kenny loves his job. Bill not only creates beautiful landscapes, he also takes pride in establishing lasting relationships with his customers. Bill grew up in Texas City, TX and his claim to fame is that he was Born On the Island (BOI). Ask him about it…the story is endless. Before Eastex, Bill was in the restaurant business and in fact was the owner of "Bill Kenny's Restaurant" in Humble, TX. His love for cooking has continued throughout the years which explains why his Outdoor Kitchens are one of a kind. Bill is the ultimate family man. He and his wife Sheryl have their children and grandchildren "planted" all over Kingwood and are very involved in their lives.
Miles Kenny: Owner, Internal Operations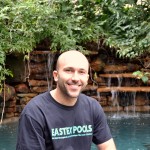 As part owner Miles has the chance to work with his best friend and Dad, Bill. Miles works full time in the energy industry. He also manages the finances and internal operations for Eastex Pools. In 2001, Miles graduated from Sam Houston State University in Huntsville with a Degree in Management Information Systems. Also during college, Miles worked part time as a Prison Guard at the Holliday Unit….yes, a Prison Guard. Soon after graduating college, Miles married his wife, Cynthia. They love watching their 2 boys and little girl grow up in the same community, Kingwood, where each of them were raised as well. Besides plugging away at numbers, Miles enjoys basketball, wake boarding and working on home improvements.
Felice Kenny Branscum: Project Manager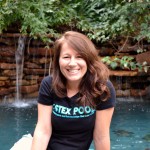 Felice grew up watching her Daddy do what he loves all over Kingwood. She loves to work side by side with her favorite person and take part in building relationships with community families. NO ONE likes a "to-do" list more than Felice. She loves keeping us all organized. Felice enjoys working outside and is quite the "water geek." Felice and her husband Gant have lived in Kingwood since 1994. They have 2 boys who keep them very active…never a dull moment at the Branscum house!
Shyanne Kenny: Design Manager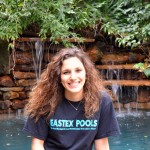 Shyanne is the youngest of Bill & Sheryl's kids. We are so excited to add her as our newest Eastex team member. Shyanne breezed through college at Texas Sate University graduating Summa Cum Laude in 2013. Her dedication, creativity, and attention to detail is appreciated by all. Customers love getting to work with Shyanne while designing their dream backyards! Shyanne will be marrying her high school sweetheart, Brent Heppler, in August 2014. She also enjoys Crossfit and cooking.
Crew Team Leader- Ofelio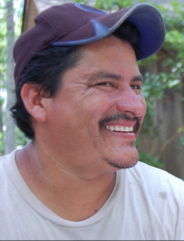 Ofelio has been with Eastex for over 20 years. This guy works harder than most and always in a quiet and professional manner. While paying attention to the smallest details, Ofelio literally leaves no stones unturned. Ofelio is married to Emme and they have 4 girls and a boy! We consider Ofelio family.
Master Electrician- Olivier Allen